RAMCHECK and DDR II Support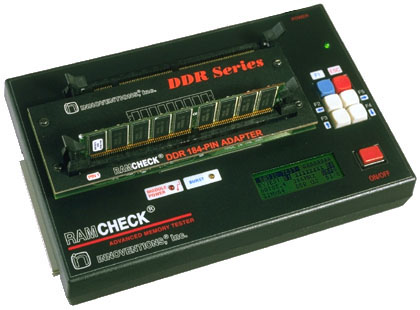 DDR II is the successor to the present 184-pin DDR standard. DDR-II improves on DDR by reducing the operational voltage from 2.5V to 1.8V, increasing the speed (frequency), and improving the access method using more efficient commands. This increased efficiency and frequency allow DDR II modules to run faster than current DDR technology.
Market watchers expect DDR II modules to be produced in volume no earlier than Mid 2005. Desktop computer DDR II modules will use a 240-pin configuration, rather than the 184-pin configuration used by DDR modules today. DDR II technology will run at 400MHz and 533MHz, to be later upgraded to 667MHz.
We are now shipping a DDR2 adapter for RAMCHECK. Please contact our Sales Department, or call INNOVENTIONS at 1-281- 879-6226.